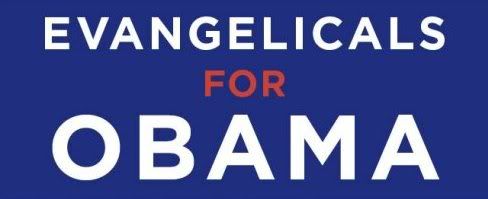 For the first time in my life this year, I'm not voting straight ticket for the Republican party. And boy! are people ticked about it. Judging by the intense reaction, you'd think that quitting my life's ministry, changing churches, and leaving fundamentalism entirely is nuffin' compared to my simple, generally-private, individual little vote for Barack Obama.
I've gotten a lot of questions — sincere ones, curious ones, flabbergasted ones, and peeved ones. I've put off answering them thoroughly because I'm slow and pedantic. My reasons needed time to stew.
Before I state my reasons, let me point out that there are many political conservatives who are also voting for and even endorsing Obama, and the reactions they've received have been even more vicious than mine. Kathleen Parker has become my newest hero. And her analysis of the Right stunned me this week because it's so . . . familiar:
The truth few wish to utter is that the GOP has abandoned many conservatives, who mostly nurse their angst in private. Those chickens we keep hearing about have indeed come home to roost. Years of pandering to the extreme wing — the "kooks" the senior Buckley tried to separate from the right — have created a party no longer attentive to its principles.
But this isn't about jumping on the conservative bandwagon. Especially a bandwagon I'm not sure I'm even on anymore.
I've had people accuse me of just wanting to vote for Obama because it's an anti-establishment thing to do and that I'm just reacting to leaving BJU. ::shrug:: Grant and I both were impressed four years ago when we heard him speak at the DNC. We both looked at each other and said, "Why isn't he running? I'd vote for him now!" And this is when we were still in the BJU-fundy camp.
Here are the issues that compel me to vote for Obama (in order of importance):
The War. We need to get out. Yes, we need to get out smoothly, but it needs to be sooner rather than later. McCain sounds all primed to start new conflicts, and I'm not supporting that.
Health Care. I do not trust McCain's approach to health care and neither does the New England Journal of Medicine. They state it more clearly than I, but while I have my doubts about Obama's plan, McCain's sounds like a complete disaster.
Education. "No Child Left Behind" is a joke. McCain doesn't think it's too bad — "a great beginning." That doesn't bode well. Obama, at least, admits the problems.
Human Rights. I couldn't agree more with Senator Obama on this one. And McCain, having a great moral reason to stand his ground on torture, seems to flip-flop.
Economy. This is a biggie. In fact, I believe it's one of three really key criticisms conservatives have against Obama (the other two being experience — which McCain nullified when he chose Palin — and abortion). I understand that the Milton Friedman fans think that the freer the market the better the country. I don't agree. I don't passionately disagree either, but I think that only a naive view of history past the 20th-century will allow you to think capitalism is actually fair and wholly good.
I'm impious on this one. I don't think the free market system is all that and I don't think it's more socialized opposite is the greatest evil. Both are riddled with problems — both moral and economic. I understand that in an economic ethic profit is the only value, but I do believe there are other ethical perspectives to consider.
What I do know is that the status quo is not working. But I know that life as we know it will not end if we take a different tactic.
If allopathic medicine is not working, sometimes you go to its homeopathic opposite.
The irony is not lost on me either that those who are crying the loudest about Obama's plan for the economy make significantly more than our <$50K. Significantly more.
===================
My friends on the Christian Right insist that the two most important issues which should compel me to vote for McCain are same-sex marriage and abortion. I listened closely during all four debates, and the only time same-sex marriage came up was with the VP debate. And when it comes to policy, both Biden and Palin had the same conclusions. So that's a toss-up and moot.
And now abortion — the Mother of all Christian Right issues.
I will state unequivocally that I have chosen to believe that life begins at conception. Now, technically we don't know if life begins when a heart starts beating or at the quickening — when the ancient Hebrews believed it began. But I've chosen to give the benefit of the doubt to the Creator on this one and assume that life starts at conception. As a consequence I believe that I have four children waiting for me in Heaven.
Now, I have Christian mommy friends who disagree with me on that point. They believe that life begins sometime between conception and the quickening, and the losses that they've experienced were not real "people." That's fine. I don't know. Christians have disagreed about this throughout the centuries. I just know what I've chosen to believe.
Thus, except when the life of the mother is in danger, I believe that abortion is an immoral choice. That is the position I was taught growing up, the position that I heard taught in Ethics class at BJU, and the position that I believe best reflects the ancient Biblical principles of always preserving life.
So when it comes to the bottom line on abortion, I am in agreement with most of my conservative Evangelical friends on the Right.
But I am not convinced that anything we're doing now is working. I know conservative Evangelical women who have always voted "pro-life" but have had an abortion. It seems that our means to saving unborn lives has been ghettoized to the judicial branch alone. I don't believe politics will solve this one. This problem rests squarely on the Church's front door.
So I took the issue "off the table" as a voting issue. . . .
Until the last presidential debate. I actually cringed when Bob Schieffer brought it up. I didn't want to hear Obama confirm all the horrible things I had heard about him on this issue.
I was genuinely surprised.
Obama explained the legislative two-step that was going on with that infamous born-alive bill. But then Obama actually repeated things — even exact phrases — that I had been saying for over 15 years.
But there surely is some common ground when both those who believe in choice and those who are opposed to abortion can come together and say, "We should try to prevent unintended pregnancies by providing appropriate education to our youth, communicating that sexuality is sacred and that they should not be engaged in cavalier activity, and providing options for adoption, and helping single mothers if they want to choose to keep the baby."

Those are all things that we put in the Democratic platform for the first time this year, and I think that's where we can find some common ground, because nobody's pro-abortion. I think it's always a tragic situation.
Wow. When my freshman speech students would come to me with their persuasive speech topics, abortion was always a "tired topic." "We all agree in here," I'd say. "So you have to think of a fresh angle on that issue. No one — even those who support abortion rights — wants more abortions. So that's some common ground. What can we all do to reduce the number of abortions?"
No one ever took me up on that idea.
But Obama just said it himself. And I know where he got it. He got it from Tony Campolo who stuck his neck out on the issue — amidst a lot of flack — and was welcomed within the Democratic party to find a moral and practical common ground on reducing abortions.
I was impressed and surprised that I was impressed. I thought McCain would match that since that's one issue he and I fundamentally agree on, right?
Oh dear. How did he blow that one? I was all set to agree with him on it, and then he belittled the one reason that old-school Christian Right agree that abortion should be considered. It was an oddly revealing and condescending moment that disappointed me greatly.
Jim Wallis found more optimism in McCain's words highlighting this debate statement:
We have to change the culture of America. Those of us who are proudly pro-life understand that. And it's got to be courage and compassion that we show to a young woman who's facing this terribly difficult decision. … But that does not mean that we will cease to protect the rights of the unborn. Of course, we have to come together. Of course, we have to work together, and, of course, it's vital that we do so and help these young women who are facing such a difficult decision, with a compassion, that we'll help them with the adoptive services, with the courage to bring that child into this world and we'll help take care of it.
I was stunned that even that grave issue could be handled with such care that my anticipatory cringing could be turned to surprised nodding within a few minutes.
===================
So my Campaign 2008 stock issues are the War, Health Care, Education, Human Rights, the Economy, and now after the last presidential debate Abortion as well. And for me the majority of those decidedly flow toward Obama.
I'm not trying to convince you to vote for Obama on November 4th. I'm only trying to convince you that I have my reasons for the way I'll cast my vote. And those reasons are informed by facts, reason, and my religious beliefs.