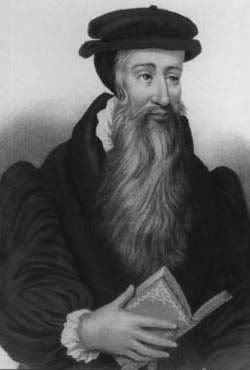 It was our first elder ordination. I knew the man being ordained. His little girl. And his wife. I don't want to gush too much because I might embarrass her (she reads here occasionally), but she is the "salt of the Earth" kind of person. The kind of friend you hope to find in a new church. I've only known her for a few months, but I'm really thankful for her. She's a gem.
So I felt invested in this ordination. I listened closer. And the pastor explained:
The elders are here to protect you from me.
Excuse me? Did he just say that himself or was I thinking it that loudly?
I mean, I know that in my head. But I've never heard any pastor admit it plainly and from the pulpit.
There are no more tired people than the regular lay people in independent fundamental Baptist(ic) churches. Tired of the sham leadership, tired of not being heard, tired of the flat-out abuse. It's a total mess. It's intended to be congregational polity — that's the heart of the American Baptist tradition — but it's developed into a rank feudalism. American Baptists used to be the stinkers who challenged corruption, but that's pretty rare today. So that instead of hearing about an ecclesiastical checks and balances, all Baptists might hear from the pulpit, "Submit to your pastor! He's your authority!"
Then I read about Presbyterian polity. That it's not congregational or episcopal. It's not a group of people leading like a democracy or a single leader like a monarchy or patriarchy. It's a representative democracy.
Yeah, you read that right. Our founders modeled the American government after the Scottish Presbyterians.
Now I know enough about the American representative democracy to know that it's pretty resilient. Randy Balmer argues that the first amendment's "separation" clause puts James Madison's "faction" fears to rest by containing zealotry within the (private) religious sphere. Now, if that's true, could the same be argued for the Presbies? Is their ecclesiology more robust because it contains enthusiasm in another sphere? The political sphere perhaps? Do we end up with a dueling spheres? Both strong, both weathered, both fairly resistant to change?
Maybe. I don't know. But I like being in a church body that's built with some seismic resistance. It's good for the laypeople. It's good for the elders. It's good for the Faith.